Top 5 Medicine Cabinets!
Content re-written by Sally Mark, Marketing and Communications Manager  – August 26, 2020
Top 5 medicine cabinets?  What and who are they?
There are so many architectural buildings and developments that represent modern design and aesthetics.  In the world of mirrored medicine cabinets this is also the case.
The question is , who among all of the brands best embodies modern, seamless and high-quality design?
(Top: picture embodies seamless, modern design)
Here is a comparative of  the top 5 mirrored medicine cabinets.
In the ever-growing and changing industry that home decor is turning to be, we can get caught up using the same brands just for loyalty purposes or brand exposure.  Here is an interesting comparative of the various brands in terms of analyzing the highlights and features.
We love design and to see different brands and their perspective on how they each define what embodies great products that are both aesthetically pleasing as well as, providing value in their functionality is and interesting comparative analysis!
When it comes to design and the elements of design, Elle Decor has some very informative points that's worth checking out; instead I will talk about medicine cabinets.
And here are other great tips about mirrors in terms of maintenance and usage.
How to clean them?  Please check this out here for an informative resource.
What to store in them? Please check this out here where Dr.Oz highlights some useful points.
Medicine cabinets have this horrible stigma – you know this (I mention this all the time) but a lot of companies are making some cool designs and lets check it out.
A small disclaimer: This is simply my opinion and there is no order to this list.
Duravit:

Duravit VERO Medicine Cabinet
Duravit vero medicine cabinet
Duravit has a lot of interesting designs and they focus on creating an overall better bathroom.  I tried to find better visuals overall to show this product (top) but to no-avail (or my research skills are not the greatest).  I saw this cabinet in a few showrooms and I definitely have to give credit where its due, Duravit knows how to design a beautiful product. Duravit's Bluetooth feature for music is also super cool; I personally never tried it myself but definitely saw it at multiple showrooms and the sound quality is pretty good.
Also here is a commercial by Duravit – its not medicine cabinets but you can see their taste for design and quality:
SIDLER:

SIDLER is definitely the newest name in this list and I try to take my personal bias from this post but some people will still assume that I'm being influenced externally ahaha.   I will try to make my case about this Swiss product and I personally believe it is only overlooked because of its name (Sidler was around since the 60's yet only about a decade in the North American Market). A new brand doesn't really represent familiarity and I think psychologist can explain this better.
SIDLER Medicine Cabinet
Integrated Side lighting from Sidler
Sidler Sidelight Medicine Cabinets
You can see a video below for how the
Sidelight
operates but you have to see it in person because this video does not do the product justice. Sidler's Campaign is currently "Welcome to the Future" the reason for this title its because I noticed that Sidler offers a lot of features in their products that are usually considered "add-ons" in other companies, so I wanted to say – lets try to create a new standard for medicine cabinets. Don'get me wrong, I love the products offered by other companies but Sidler is specialized in this product thus they can go all out.
There are a list of some feature:
SIDLER SIDELIGHT:
4 sizes: 23 ¼ 31 ¼ 35 ¼ 47 ¼
Gliding Mirror Door Functionality
Seamless LED Light 46 W
Dimmable
Temperature Lighting options:
3280 Lumen (3000K) & 3440 Lumen (4000K)
Silverlasting Mirror
Mirror cabinet back
Patented Shelf adjustment system
Built-in outlets and USB
Hidden Functional storage space
Anodized Aluminum
Cosmetic Box
Robern is definitely the most known in this list and to be honest they make some awesome products. I like the their black cabinets, which have an awesome finish. In this post I added the Robern Uplift cabinet which is one of my favorite products by them, the addition of USB and built-in outlets are definitely some features that come in handy.  Robern's best quality is their versatility,  they have an extensive collection of cabinets and they all have lots of "add-ons" and ways to customize your order; this is super cool.  Imagine opening up a Robern book and finding all the medicine cabinets you would ever need; that's definitely their strength. Having the Kohler stamp comes in handy.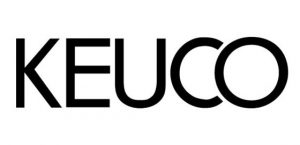 This German Company and former recipient of the Reddot design award is known for their creative design and overall quality. I have to say this personal opinion, it seems like in north america our level of quality in certain aspects are much lower than Europe; this can be a good or bad thing.  In addition, the quality level that is excepted in certain European countries usually translates to an amazing well-throughout product. Keuco design was something that definitely got my attention when I saw a few of their cabinets in multiple showrooms and after playing around with the cabinets, its definitely a functional piece. The aesthetics are subjective but I really Like them.  Google "Keuco" and you will find some marketing videos that explain their brand, they know how to sell themselves without selling themselves. What I mean by that is, they explain the lifestyle behind this brand and as a consumer I can appreciate this.
Definitely a product to check out.
Keuco Specs:
Product Features:
Includes wireless bluetooth connection for smartphones/tablets/PCs
Bluetooth profile: Bluetooth CSR 2.1/A2DP
Speaker output: 2 x 5W
4 x 14W 120V T5 fluorescent lamps (included)
One lift-up double sided crystal glass mirrored door
Two laterally illuminated side wings
One light switch (external)
Two sockets (internal)
One socket (external)
One sliding cosmetic mirror (7.08″ Dia. X 21.65″ H) with height-adjustable cosmetic mirror bar
Three adjustable glass shelves
Dimensions
21101171251: 41.34″ W X 6.1″ D X 24.02″ H
21102171251: 55.12″ W X 6.1″ D X 24.02″ H
21103171251: 68.9″ W X 6.1″ D X 24.02″ H
Material(s)
Glass, brass
Credit for Keuco information from : Yliving.com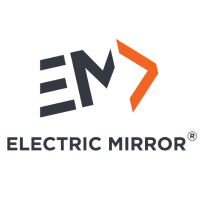 Known more for their Electric Mirror (hence the name) but they got my attention while I was reading a specific article about the founder, Jim Mischel, who won the Entrepreneur of the Year award; this got me intrigued to learn more about this company etc.  They are mirror people and they know how to create an experience. TV's in mirrors? order food via mirrors? defogger? sound? – Electric Mirror has a lot to offer in that category.
They are making an impact on medicine cabinets as well, the video above shows one of their cabinets and I love the side lighting, I haven't seen the interior of this specific cabinet but one of the cabinets I saw at multiple show rooms contained only the light at the door but not inside the actual cabinet.  However, the TV option is definitely super cool as well as having that electrical outlet as well. I am not sure if they have implemented a capability for streaming services such as Spotify or Netflix but those would be awesome additions.
***************************************************************
In conclusion, there are multiple companies out there and we should find out the industry a little bit more before committing to a product.  Brand loyalty is important and I strongly believe in that, but we must be informed of the market and be aware of innovative changes in the Medicine cabinet world. This philosophy of research can work in any type product, so lets not overlook this for Home Decor