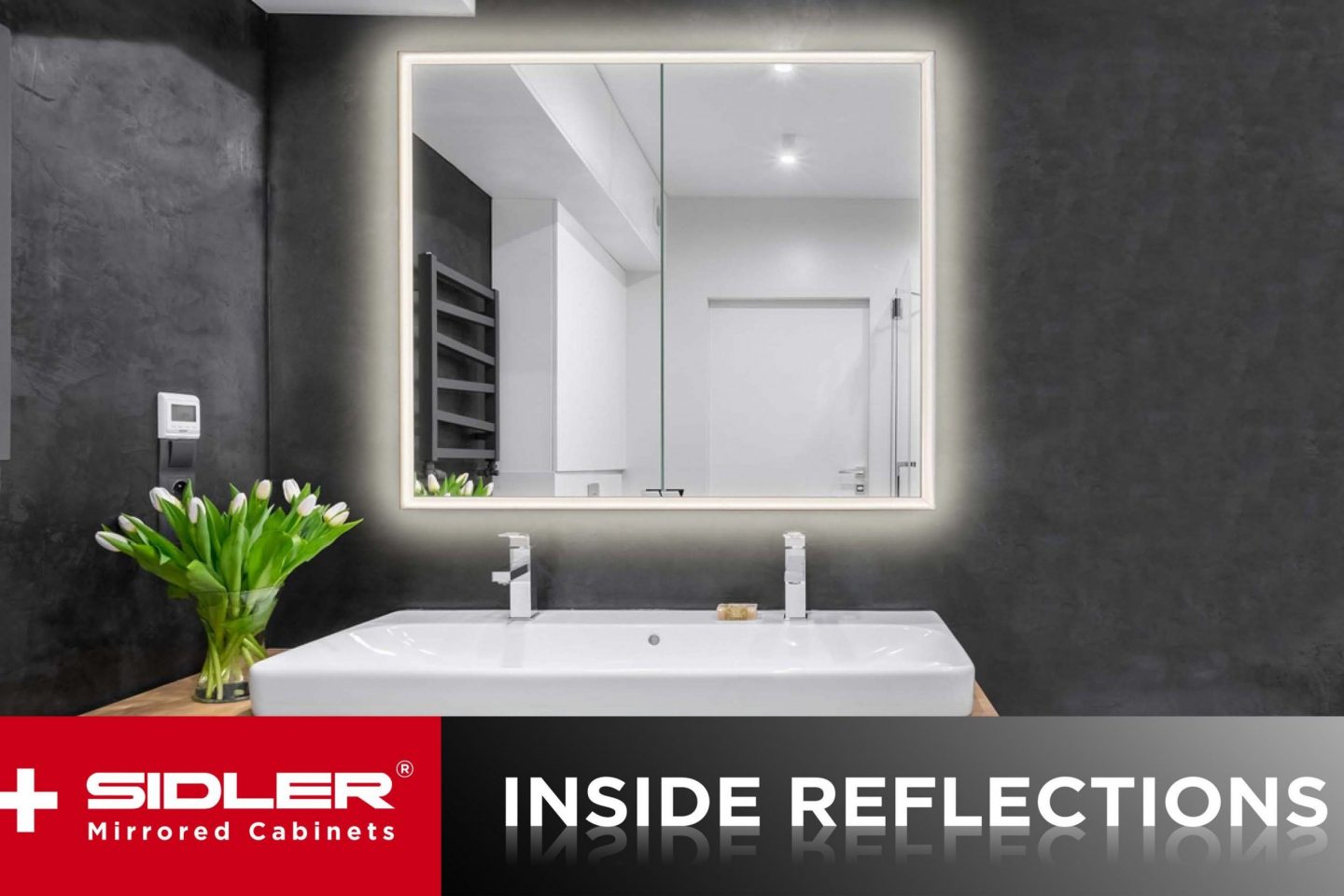 August 2020-SIDLER, INSIDE REFLECTIONS – The Pretty Side Of Mirror Desilvering!
THE PRETTY SIDE OF MIRROR DESILVERING!
Is there anything pretty about seeing your bathroom mirror desilver?
When it comes to your home renovation, there are three key focal point 'home improvement' areas that will automatically give your home a facelift plus, increase its value; your living room, kitchen and your bathroom.
Having a beautifully renovated and upgraded bathroom of high quality, luxury design is the 'icing on the cake' in turning your home into a stunning oasis.   Who doesn't want their home sweet home?
You start your bathroom renovation plan by deciding on a list of items such as your bathroom countertops, bathroom cupboards, flooring, lighting, bathroom plumbing fixtures and bathtub wall tile.  But, one key item homeowners can miss is choosing the right bathroom mirror and also, a bathroom mirror that offers practical, storage solutions such as a medicine cabinet or mirrored cabinet.
You painstakingly spend time going to various kitchen and bath supply stores, flooring and tile stores diligently shopping around for all the right items on your list or you work with a contractor/architectural designer to find these items.   You want to make all of the right choices for your bathroom design because this will be a long-term home renovation commitment and investment you want to get right the first……