SIDLER at ICFF, High End Luxury Furniture Fair-New York City
SIDLER Cabinets at ICFF, High End Luxury Furniture Fair in New York City, NY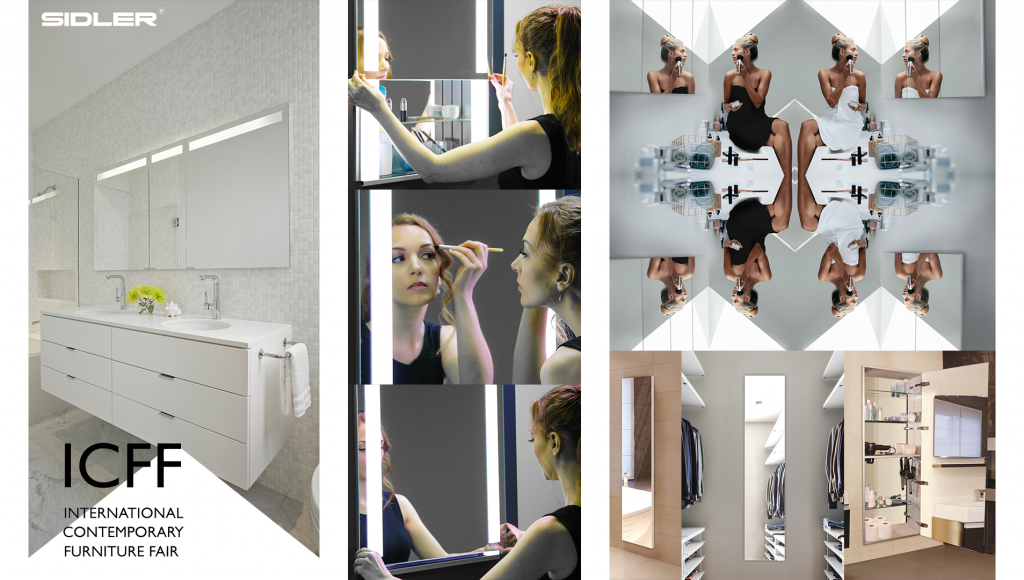 Sidler Cabinets at ICFF; Sidler will be at the Jacob K. Javits Center May 20-23, 2018 showcasing cabinets from the following collections:
What is the ICFF?
The North American platform for Luxury International Design showcasing the latest in exclusive luxury interiors, contemporary design and high-end furniture. ICFF is a sought-after show for Architects, Interior Designers and Developers in the residential, retail, commercial and hospitality sectors.
With over 800 exhibitors and more than 36,000 industry peers, this remarkable blend of international companies creates an unparalleled opportunity to view a broad, yet highly focused selection of the world's finest, most innovative and original avant-garde home and contract products side-by-side, under one roof.
Showcasing an array of custom international furniture, unique materials, high end kitchen and bath designs, novel concepts in residential, commercial and hospitality space lighting, luxury stone and wood custom flooring, ICFF encompasses every facet of modern design for interior and exterior spaces.
Watch Sidler 2018 Brand Video
With the Modello Cabinet, you can adjust Height, Depth, Width, Door Hinge Location,  and Overall Cabinet Configuration.
Options for Width: 15″ , 19″, 23″
Your Options for Height: 30″, 40″
Your Options for Depth: 4″ , 6″
MODELLO Cabinet's Foundational Elements Contain the following features:
ANODIZED ALUMINUM BODY
SILVERLASTING™ DOUBLE SIDED MIRROR DOOR
CONCEALED, BLUM® SOFT-CLOSE HINGES
SHELF ADJUSTMENT SYSTEM
MIRRORED CABINET BACK
FUNCTIONAL STORAGE SOLUTION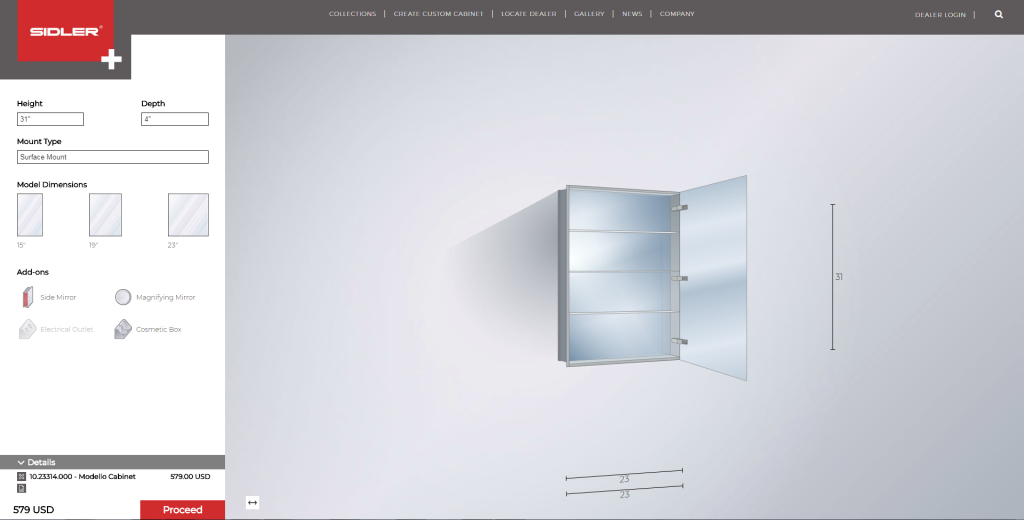 Features:
3 sizes: 15 ¼ 19 ¼ 23 ¼
Full Length Mirror Door
Styling Shelf
Hair Dryer Holder
Accessory Hooks
Silverlasting Double-sided Mirror Door
Blum soft-close hinges
Understated Aluminum Handles
Mirror cabinet back
Shelf adjustment system
Functional storage space
Anodized Aluminum Body
Options:
4″ Depth
6″ Depth
Side Mirror Kit for Surface Mounting
Semi-recessing
Your perfect morning begins with a daily ritual of experiencing luxury in the reflection of the Tall collection.
The SIDLER Tall is modern, elegant and our most versatile cabinet. With an amazing double-sided SIDLER distortion-free mirror as well as Silverlasting, you will see a true reflection without desilvering.
Addition of a styling shelf and adjustable glass shelves allow you to personalize your interior.
The soft-close feature ensures a serene morning.
Contact