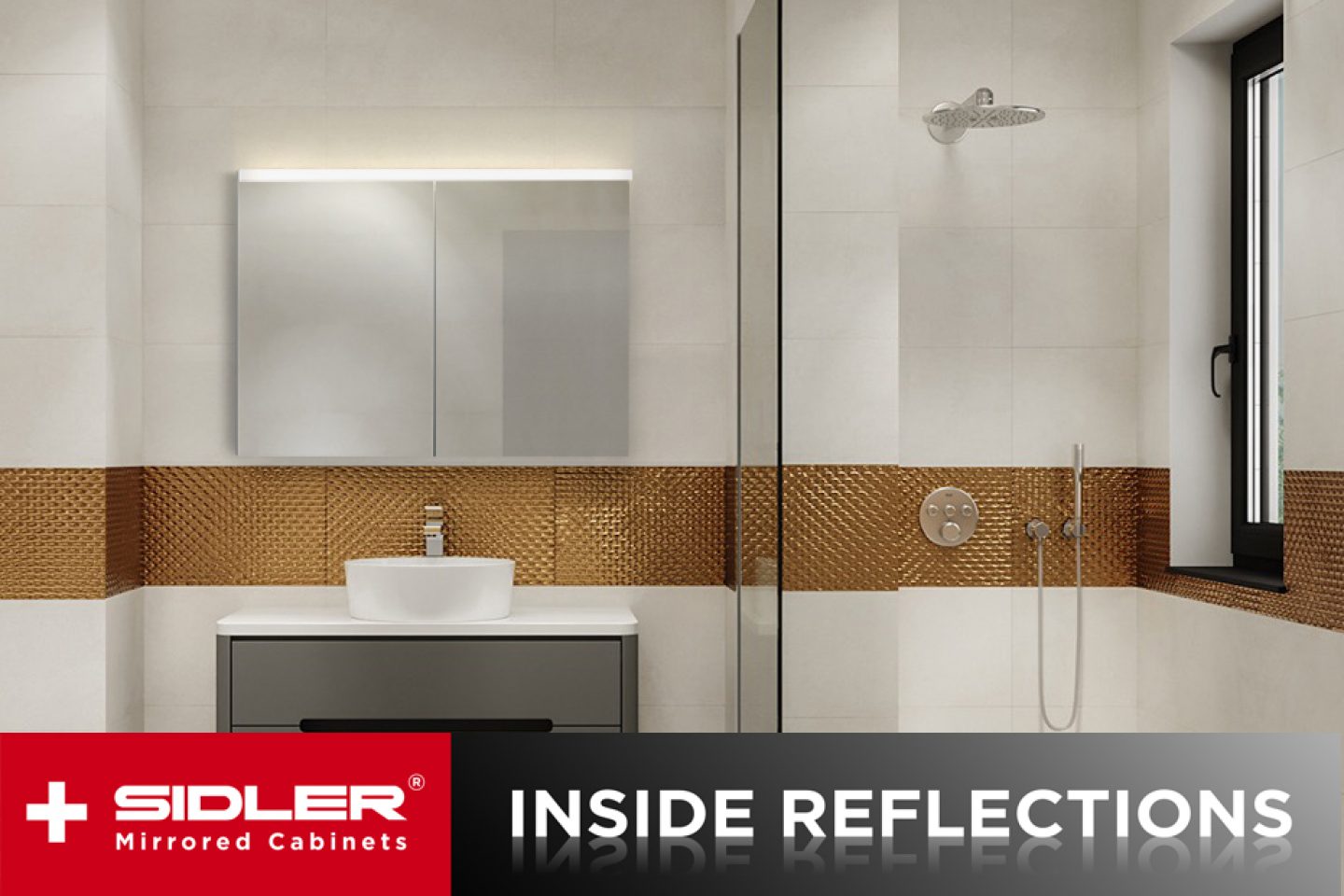 August 2022-SIDLER, INSIDE REFLECTIONS – What Are The 6 Innovative Lighting Designs For Your Bathroom?
INNOVATIVE, UNIQUE AND FUNCTIONAL BATHROOM LIGHTING?
FIND OUT THE TOP 6 TRENDING LIGHTING DESIGNS FOR YOUR BATHROOM!!
Light, light, light and more light!  Light is so key in our daily lives in not only nature's own 'light' from the sun, but also for interior lighting whether, in a commercial office space, public space or in the privacy of one's own home. 
And when it comes to home design for your bathroom space, lighting is essential in creating illumination, functionality and also ambience.
We will be exploring what is trending in unique and innovative lighting design for your bathroom space. 
And to help us start this journey, SIDLER is honoured to have Leigha Lugo from Light Era Studios provide her expertise and insight into 6 unique, innovative lighting designs for your bathroom.
Light Era Studios is owned and operated by Leigha Lugo who is a marketing professional with extensive experience in the lighting industry.
Light Era Studios provides social media marketing, content curation, and design services focused on promoting lighting brands and products. They create tailored content that tells the brand's story.  They educate businesses and generational consumers about lighting products that will enhance their spaces with lighting that sustains them.
They build brand awareness by creating style guidelines and strengthening sustainable relationships with an engaged audience. They are results-driven with a comprehensive understanding of social media and community engagement.  Their focus is in-bound with the ability to relate to and attract like-minded consumers in a powerfully evolving industry of lighting.
The Light Era Studios YouTube channel hosts a series of interviews exploring the minds of lighting designers, manufacturers, architects, and innovators to learn who and what is pushing the boundaries of lighting design and energy-efficient technology
Website: www.lighterastudios.com
Instagram: @lighterastudios
Facebook and YouTube: /LightEraStudios
Let's explore 6 innovative lighting designs for your bathroom and, also outline elements such as design composition, function, efficacy, materials, scale and quality.
6 UNIQUE AND INNOVATIVE BATHROOM LIGHTING DESIGNS!
Written by: Leigha Lugo, Light Era Studios

Edited by: Sally Mark, SIDLER International Ltd.
When designing a bathroom space, it doesn't mean the resulting composition will ring true with the quality or functionality one envisions especially, when it comes to bathroom lighting and illumination.
Whether you have the budget for an interior designer or have the determination of a DIY'er, we can all be grateful for the creativity of interior designers, product designers or the social media influences on creating a bathroom space with an appealing and functional lighting design.
Be it Instagram or Pinterest you can guarantee using hashtags such as, #bathroomlightingdesign #covelighting #vintagelighting will provide a plethora of trendy lighting design ideas.  However, one thing I have noticed time and again is when a social media image displays an interior lifestyle; it lacks the ability to tell a carousel story of the design depicted in a home or bathroom space.
For example, in a bathroom space you see an image of a stunning light fixture, but what else does this image tell the audience about this light choice?  Does this image tell the story of the full breadth of lighting needed within the bathroom?  For example, depending on the amount of natural light illuminating a space, there may be a need for more general lighting such as recessed lights and upgraded LED bulbs with a CRI of 85 or higher.  In some cases, certain lighting is chosen for a bathroom design because a sustainable lighting solution was required or desired to keep energy costs low and efficiency high while, reducing emissions into the environment.
When most people think of lighting for the bathroom, the first image that comes to mind is a crystal chandelier above a claw tub or two sconce bouquets of milky, glass globes hung symmetrically beside a vanity mirror.  However, let's think broader than decorative and task lighting and look at the dynamic aspects of lighting.  There are many action-oriented lighting designers who are refining smaller recessed downlights or integrating LEDs within vanity mirrors to create both function and increase efficiency, which is great for those of us who spend ample time in the haven of their bathrooms.
While design can be a reflection of many things such as culture; innovation is simply the evolved fusion of one or more designs. And everyone's tastes and preferences are all so unique and varied, and thus is represented in the design styling of a home or bathroom space. 
As quoted in the wise words of famed Interior Decorator, Billy Baldwin, "Be faithful to your own taste because nothing you really like is ever out of style."
COASTAL FARMHOUSE
Whether a particular culture of society dubs the majestic bathroom space as, "the loo", "the privy", or "the good ole' bathroom"; these grooming rooms deserve lighting that is both decorative and produces efficient illumination to perform any bathroom task.
When designing lighting for a bathroom or any room, successful design composition involves layering lighting.  To achieve a clean, yet welcoming environment, layer ambient, task, accent, and decorative lighting into a happy marriage into one bathroom design.  Depending on how much space you have, certain brands and fixtures can provide multiple lighting solutions.
An innovative lighting design example would be the Coastal Farmhouse trend which continues in popularity and complements nautical design.  HINKLEY Lighting provides stylish vanity fixtures included in the Sommerset and Fletcher collections.  If you're designing a coastal project instead of recessed downlights, opt for the HINKLEY Porte Family flush mounts to add a nautical style with a heritage brass finish.
A wonderful feature of the Coastal Farmhouse trend incorporates exposed Edison style bulbs within the fixtures.  These can create vivid glare so be sure to install a dimmer switch or use smart bulbs like the LED Bulbrite Solana collection.  The LED Bulbrite Solana has a unique technological advancement feature where it connects with its own proprietary app so you can control each individual light bulb to adjust colour selection.
MINIMAL FUTURIST
Lighting design is continuously evolving as innovative technology advances us into the future.  And even though minimalist design can feel bare bones it can also exude luxury.  The Minimal Futurist styling aims for a sleek style with hidden or diffused light sources and integrated smart lighting.
To achieve this style which combines functionality, first consider installing toe-kick lighting so the floor reflects light from the floating vanity above.  If the space allows, implement cove lighting to enhance the tall ceilings.  WAC Lighting offers InvisiLED Pro Tape Light to create a clean install with colour selective options.   And be sure to put all lighting on dimmers to create atmosphere.
One stellar product you can use to achieve a Minimal Futurist style and really one that should be incorporated in most if not all bathrooms, are mirrors with storage and integrated LED lighting. SIDLER International Ltd. offers a variety of sleek mirrors which also plays the dual role of being a storage cabinet space to create a minimalist, clean vanity.
SIDLER's dimmable Quadro collection with 45º ambient CRI>90 integrated LED lighting system and nightlight not only fully illuminates atmospheric light in the bathroom, but also has efficient task lighting for your daily bathroom grooming habits.
Other collections such as, SIDLER's Sidelight with its innovative upgliding door as well as, the newest SIDLER collection, the Xamo both feature this same proprietary 'Swiss' design lighting system as seen in the Quadro.  As well as the innovative lighting system in a SIDLER cabinet, they also feature no deslivering technology with their SilverLasting™ double-sided mirrored doors and an anodized aluminum body. Innovation and technology integrated into lighting options paves the future….