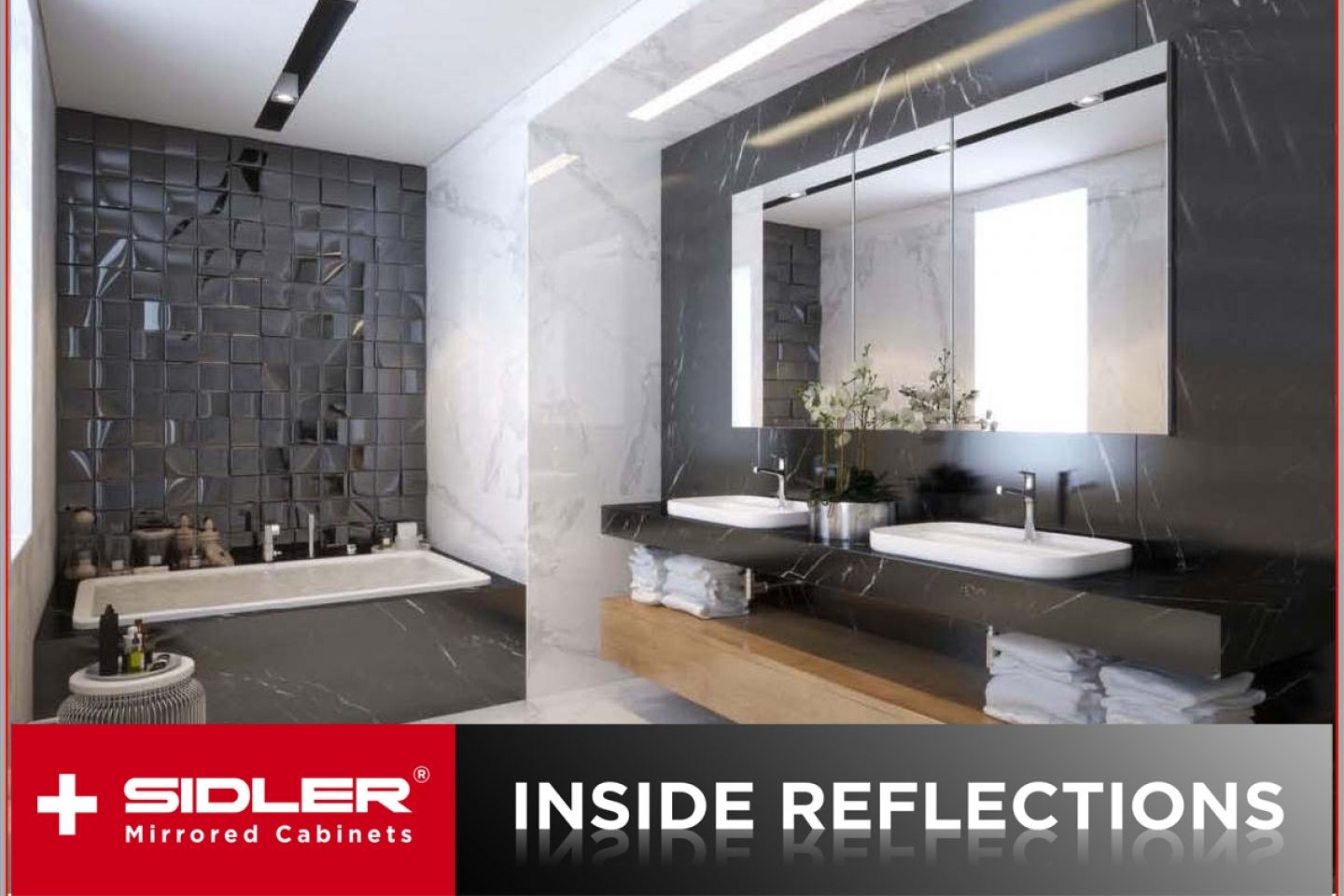 July 2020-SIDLER, INSIDE REFLECTIONS – New Additions to Modello and MORE!
We want to introduce the new name of our newsletter now called, "SIDLER: INSIDE REFLECTIONS".
And now for the REAL EXCITING news!
The SIDLER Modello has gotten even better!!
New additional features!
We all know SIDLER'S Modello is an exceptional, mirrored cabinet solution for your bathroom with it's concealed BLUM® soft close hinges, mirrored back and it's 'design your own' customization (and so much more).
So, how can we possibly make it even better?
HERE IS HOW!
Lighting:
* All sizes available in 3000K (warm white)
or 4000K (neutral white) temperatures
* Lights can be added to all the size
dimensions
* Vertical, dimmable LED light available in
the 31″H and 40″H sizes
Electric:
* Built-in outlets available in 15″W to 23″W
sizes…….