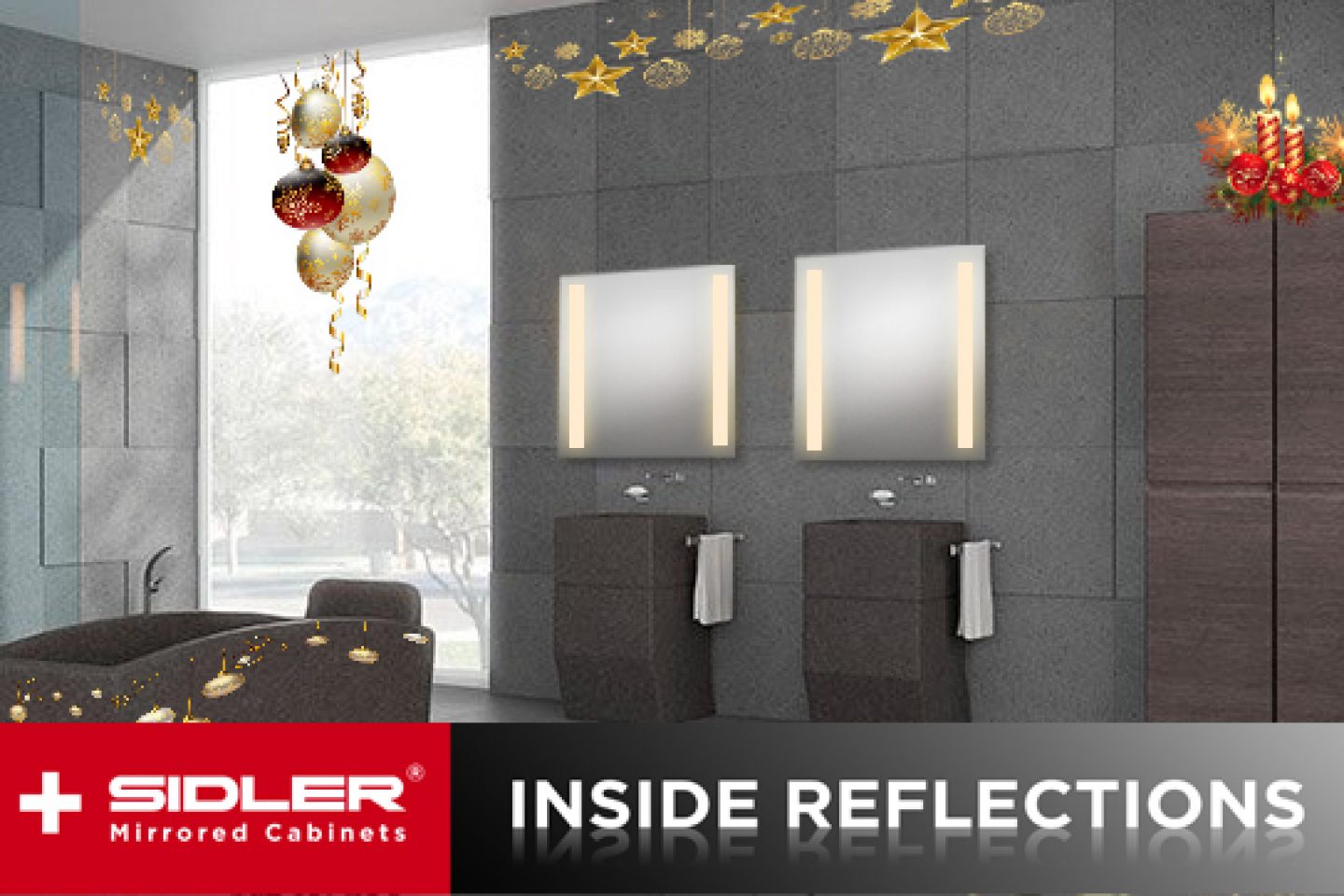 December 2022-SIDLER, INSIDE REFLECTIONS – Seasons Greetings! What are the Bathroom Design Trends for 2023?
Season's Greetings from SIDLER!
What are the Bathroom Design Trends for 2023?
Before we jump into looking at the exciting 2023 bathroom design trends, we first want to wish everyone a Season's Greetings and a Happy Holidays for 2022! We at SIDLER hope you all have a wonderful holiday season with well wishes for a bright and joyous new year.
Let's take a look at the upcoming bathroom design trends for the new year from an interior design expert.
To help us start this journey, SIDLER has been honoured to have Jamie Banfield from Jamie Banfield Design who is the Founder and Principal Interior Designer of this award-winning interior design firm to provide his expertise and insight into the bathroom design trends for 2023.
So, without further ado, we will take you on a journey into what will be trending for bathroom design in 2023.
Let's get started!
Top 3 Bathroom Design Trends in 2023
Jamie Banfield – Jamie Banfield Design
2023 is shaping up to be a year of juxtaposition. Bathroom designs are pushing the boundaries of traditional labels, carving a new path for designs that can't be defined as one thing or another.
We are seeing dark contrast with natural lighting; masculine yet feminine details; and Old-World charm combined with modern technology. Classic features such as organic elements and clean lines aren't going anywhere, but it's all about how you mix them with modern ideas to create something new.
SELF-CONTRAST
A Splash of Dark: One of the more straightforward ways to incorporate soft contrast is with colour. For 2022, we predicted white-on-white as the trendy design choice. While a classic and timeless choice, pops of darker colours are being integrated into the design to supply a focal point against a canvas of white or another neutral colour.
Dark floors, fixtures, or even a painted ceiling can pull focus into the space. A safe way to incorporating a pop of dark is with matte black or gunmetal finishes for your plumbing.
Masculine and Feminine Harmony: Combining a dichotomy of design elements doesn't have to be an extreme in conflicting contrast. These contrasts can instead result in a happy marriage achieving a healthy medium between two conflicting styles.
For example, a tap may incorporate masculine elements such as carved or ribbed details on the handles, but a curved faucet smooths it out to be equally feminine.
DETAILS MATTER
Classic Innovations: Along the same vein, exciting new innovations in technology have people wanting to try smart controls for their showers and other bathroom needs. This modern technology includes shower controls that set the water heat before you get in or motion sensor faucets, which are designed to conserve water consumption. However, not everyone wishes to opt for an ultra-modern design style when using these modern technologies. Instead, you can mix classic innovations with modern lines, digital controls, and accessibility.
For example, a bathroom vanity cabinet and a mirror designed with a sleek, modern aesthetic and LED lighting enhancements can be happily married with using a more classic material such as a texturized darker wood.