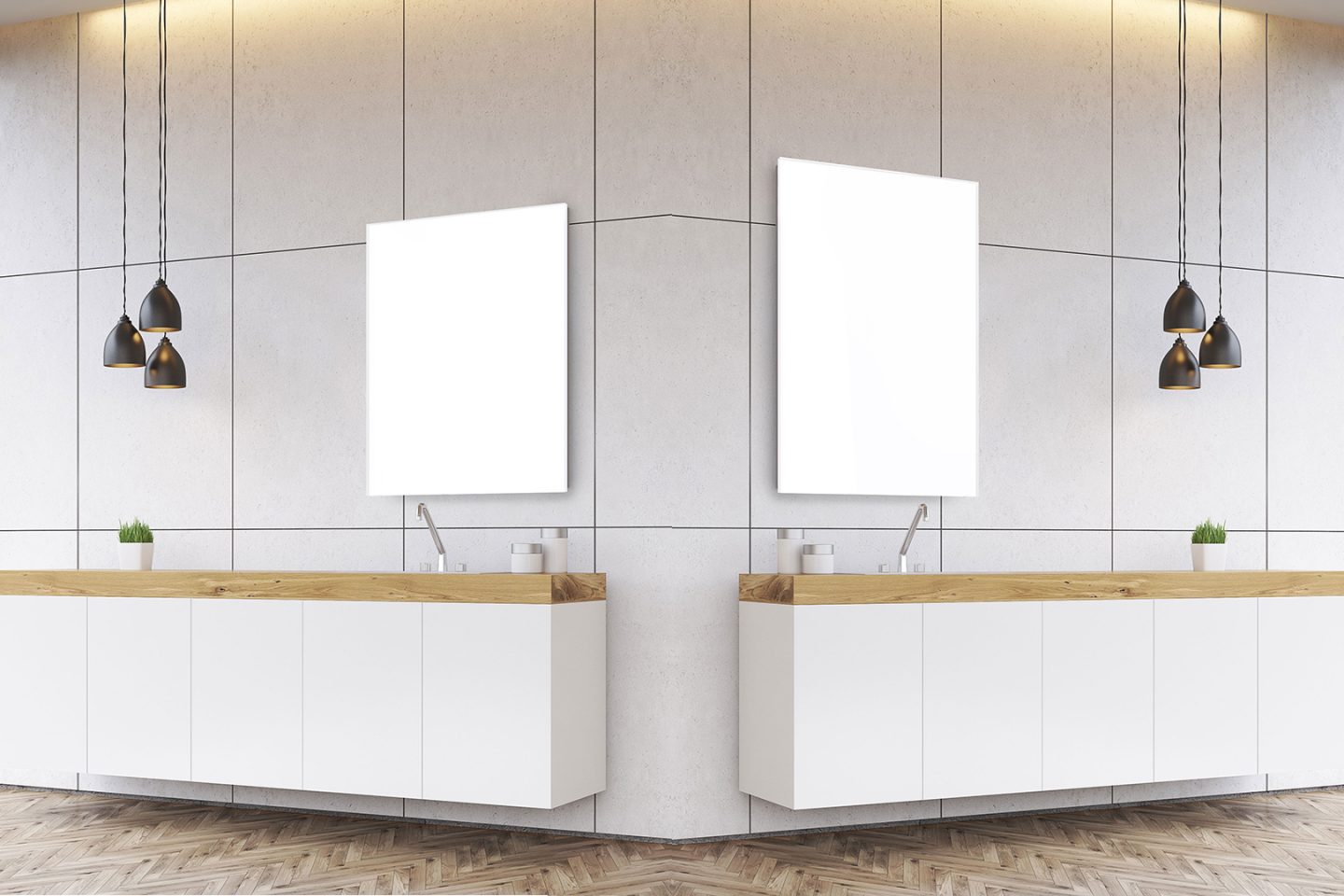 Create! A Custom Mirrored Cabinet – SIDLER Modello Collection!
Create a custom mirrored medicine cabinet with the SIDLER Modello Collection.
This is a 'design your own' customizable cabinet!
SIDLER®'s Modello features an enhanced anodized aluminum body including a mirrored back.  The  Modello is the standard cabinet where it can be customized your own way by using the 'Custom Cabinet Creator' located on SIDLER ®'s website.
The foundation of this cabinet includes Blum® soft-close hinges, SilverLasting™ double-sided mirror door, distortion-free mirrors and adjustable glass shelves.  Adjust the height, width, depth, door configuration and add an electrical outlet to your Modello cabinet.
There is now a NEW FEATURE add-on where vertical LED light strips can now be added when you design your own cabinet.  Now your customized Modello has lights and can illuminate your bathroom! Create a custom mirrored medicine cabinet.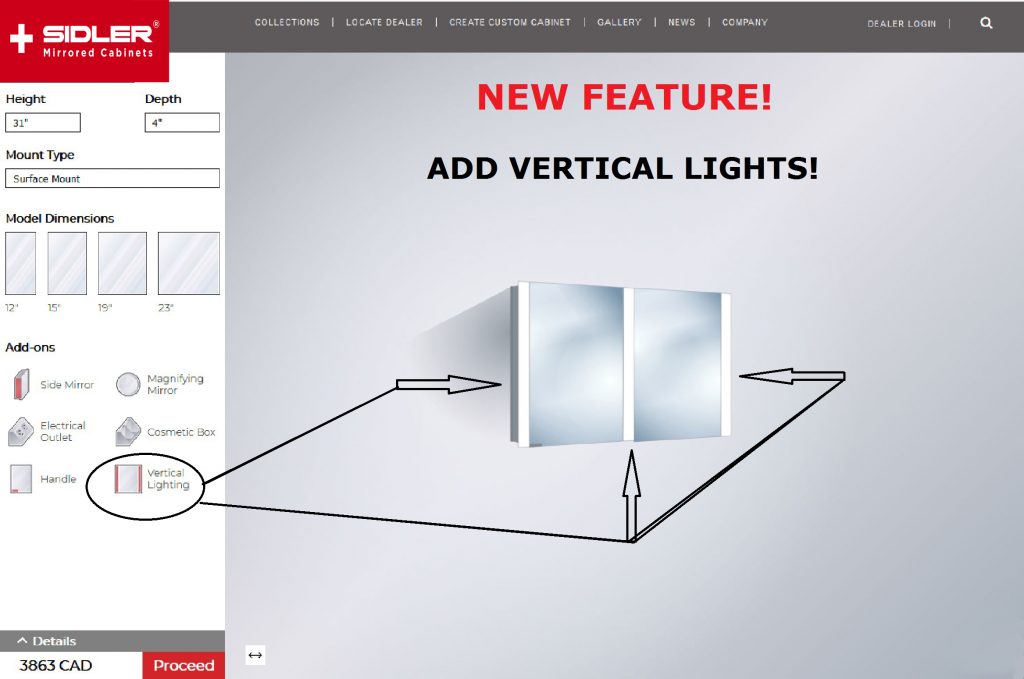 Best of all, this creative and versatile innovation starts at an affordable price.
---
MORE DETAILS ABOUT THE MODELLO
Highlight and Benefits
Completely customizable on our online configurator
BUILT FOR ANY BUDGET
ENDLESS CONFIGURATION POSSIBILITIES
WIDE RANGE OF SIZES AND OPTIONS
LIT AND NON-LIT CONFIGURATIONS
led LIGHT WITH up to 2735 LUMENS per light fixture (optional)
NO DESILVERING OR DETERIORATION WITH THE SILVERLASTING™ DOUBLE SIDED DOOR
FUNCTIONAL STORAGE AND CUSTOMIZATION WITH SHELF-ADJUSTMENT SYSTEM
SOPHISTICATED, FRAMELESS DOOR WITH OPTIONAL HANDLE
AUTHENTIC SOFT CLOSE WITH CONCEALED, BLUM® HINGES
STORAGE, LED LIGHT AND BUILT IN PLUG OUTLET IS A ONE SOLUTION INSTALLATION FOR COST SAVINGS
RECESSED, SEMI-RECESSED, OR SURFACE MOUNTED
Options
VERTICAL LIGHTS WITH 2735 LUMEN, AVAILABLE IN 3000K OR 4000K LIGHT TEMEPERATURE
DIMMABLE WITH 0-10V LOW VOLTAGE DIMMER
DOUBLE GFCI OUTLET
MOUNTING KITS INCLUDING, SIDE MIRRORS FOR SURFACE MOUNT OR SEMI-RECESS APPLICATION
EASY GRIP, NO BULK WITH THE UNDERSTATED ALUMINUM HANDLES
MAGNIFYING MIRROR (2.5X MAGNIFICATION)
COSMETIC BOX
Model Dimensions
 12" (single 31"H) 15" (single 31"H)         19" (single 31"H) 23" (single 31"H)
12" (single 40"H) 15" (single 40"H)        19" (single 40"H) 23" (single 40"H)